I've been having weird exam failing dreams, and one were my art teacher was trying to kill me. Exams are not effecting me, nope not at all. so yes. exams. start on Friday - English, three hours of constant writing. its going to be so much FUN!
I've been studying, well mostly, sorta - I got distracted by rewatching Doctor Who on Sunday, I was kinda doing revising for Politics - writing out big Politics revision posters in coloured pens. My hands are aching from writing, my head hurts from to much thinking and the boys on Numb3rs are just so pretty.
I've been busy while listening to Hamlet (best CD set I own! I love Hamlet *fangirls*) - making wallpapers. Anything that combines studying and photoshop is the best time spent ever.
One of Amber Tamblyn from Joan Of Arcadia for

icon_crack, another House/Cuddy/Wilson and the last one Ewan McGregor.
love me.praise me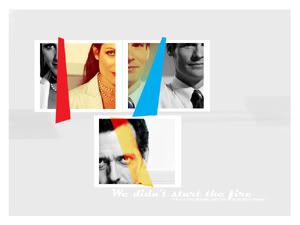 800x600