Profile

Return to Oz
pay no attention to that woman behind the curtain
Free Account
Created on 2009-05-01 07:20:05 (#151079), last updated 2017-04-10 (23 weeks ago)
1,942 comments received, 13 comments posted
817 Journal Entries, 169 Tags, 5 Memories, 10 Icons

About

Mini Bio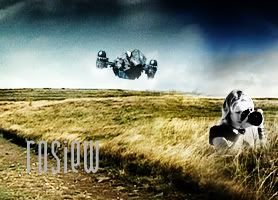 Glued to my TV. HP. BtVS. Alias. Dark Angel. Six Feet Under. Joan of Arcadia. Firefly. AtS. House. Doctor Who. Lost. CSI. Law and Order. Numb3rs. Cold Case. NCIS. The West Wing. Veronica Mars. Battlestar Galactica.
I love long walks on the beach, romantic movies and kicking puppies. I am a fan of mocking people, tv,

xanya
and chocolate - in that order. I like boxsets, the hangover couch and snooping. I dislike cabbagepatch kids.
rosiew
at insane journal,
teaonthestairs
at greatestjournal
rosiew
at journalfen,
rosiew
at livejournal

xanya
has my contact details in case I'm eaten.
My icon journal is

from_time
|my fanfiction|
|resources and credits|
Mood theme done by

sarkastic

Connect
alan rickman
,
alias
,
allison janney
,
amélie
,
art
,
ats
,
australia
, bad influences,
battlestar galactica
,
baz luhrmann
,
bed
,
bones
,
books
,
boxsets
,
bradley whitford
,
british accents
,
btvs
,
buffy
,
buffy the vampire slayer
,
burn notice
,
captain jack sparrow
,
captain malcolm reynolds
,
child of the prophecy
,
chocolate
,
chronicles of narnia
,
cj cregg
,
cold case
,
cooking
, creepy uncle arvin,
crossing jordan
,
csi
,
dark angel
,
daughter of the forest
,
david anders
,
daydreaming
,
dead like me
,
disney movies
,
doctor who
,
donnie darko
,
dr. gregory house
,
dr. james wilson
,
dr. lisa cuddy
,
drawing
,
dreaming
,
dvds
,
eating
, embarrassing people through dance,
empire records
,
fandom
,
fanfiction
,
fantasy
,
ferris bueller's day off
,
fiction
,
fight club
,
firefly
,
flowers
,
food
,
frolicking
,
gilmore girls
,
greek mythology
,
harry potter
, hoban "wash" washburne,
house
,
hugh laurie
,
icon making
,
icons
,
irina derevko
,
j.k. rowling
,
jack bristow
,
jennifer garner
,
jensen ackles
,
joan of arcadia
,
johnny depp
,
josh lyman
,
joss whedon
,
jossverse
,
julian sark
,
juliet marillier
, kicking xanya,
laughing
,
law and order
,
lena olin
,
libraries
,
literature
,
luna lovegood
,
lurking
,
m*a*s*h
,
magic
,
marauders
,
max/alec
,
melbourne
,
moulin rouge
,
movies
,
music
,
mythology
,
nathan fillion
,
ncis
,
neville longbottom
,
numb3rs
,
once more with feeling
,
painting
,
photography
,
photoshop
,
plotting world domination
,
poetry
,
politics
,
president bartlet
,
procrastinating
, pushing julester1 in mud,
quentin tarantino
,
random
,
reading
,
remus lupin
,
romeo+juliet
,
ron rifkin
,
rupert giles
,
sam seaborn
,
sarcasm
,
sarkney
,
science fiction
,
serenity
,
seth green
,
severus snape
,
sirius black
,
six feet under
,
sleeping
,
son of the shadows
,
spike
,
spydaddy
,
spyfamily
,
spymommy
,
sydney bristow
,
t:tscc
,
tea
,
television
,
the beatles
,
the tardis
,
the west wing
,
toby ziegler
,
torchwood
,
travelling
,
tv
,
veronica mars
,
victor garber
,
words
,
xander harris
,
zoe/wash
rosiewsun

People
[View Entries]

Communities
[View entries]

Feeds
[View Entries]

Subscriptions (0)

Linking
To link to this user, copy this code:
On Dreamwidth:
Elsewhere: